It's not often easy to see the direct impact our lives have on our environment. Each small action doesn't feel like much but with lots of people together they're visible from the sky. This image shows the Southern USA (with Florida in the bottom right) at night. The cities are clear as the bright spots connected by lines of light, the highways between them. How many of these lights have been left on without thinking?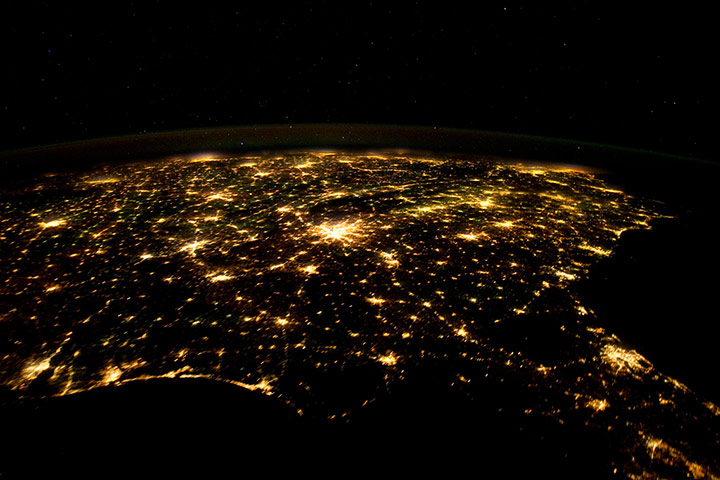 Here's another interesting picture form above, this time off the Pacific coast of America. We're used to seeing the condensation lines behind planes but I hadn't ever thought about other vehicles. This picture shows the lines of cloud created as sips travel across the ocean. These are formed when water vapour condense onto small particles, these are found in the ships emmisions as small aerosol particles.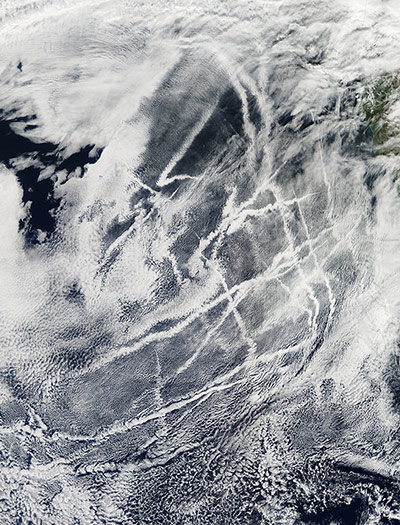 Both these pictures were found on the Guardian's website
here,
and there are lots more and lots more info on them there too. Have a look!
Fairtrade product of the day is a classic food staple, up there in my top ten favourite foods; it's rice. On the Fairtrade website there are
30 products
under the heading of rice and as well as the normal, slightly more expensive, typical ethical brands there are a few from the high-street. Sainsbury's has
organic, fairtrade basmati rice
which I might try out before the end of the week.
Product of the day was some more Fairtrade bananas but this time from the Co-op, rather than Riverford.